Former Siri chief working on Samsung's SAMI
29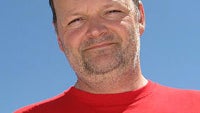 Luc Julia, who ran the Siri project at Apple for 10 months, left Apple last year and headed for Korea where he found an office at Samsung. Julia is now a Vice President at Samsung's innovation labs where he is hard at work on SAMI (Samsung Architecture for Multimodal Interactions) which goes beyond Siri. The executive recently demonstrated what SAMI could do.
Donning a Fitbit and a heart monitor, Juli weighed himself using a connected scale. He followed that up by simulating a workout on stage and would ask questions such as "
SAMI, how am I doing?
" There is some speculation that the virtual assistant will eventually be able to answer you by telling you that you need to train harder, or that it was time for a break.
Unlike Siri, which works on the one device only, SAMI would be able to connect to other devices. It can also take the data from the scale and the Fitbit and combine it together into one app. The project is said to be in its early stages and Samsung has invested about 6 months in it. Those familiar with SAMI say that it could take three to five years before it is ready for consumer consumption.
source:
Macworld
via
SlashGear
Recommended Stories