Food Intolerances joins the army of apps wishing you good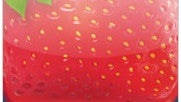 According to a study, approximately 5% of kids and 3% to 4% of adults in westernized countries suffer from adverse immune responses to food. Furthermore, incidences of said food-induced allergies seem to have increased in their prevalence in recent years. It is no wonder then, that Food Intolerances joins the crowded space of health apps within the iTunes and Play stores at a premium price of $5.99. Question is, does it offer a premium experience?
After an initial one-time set-up of your particular allergies and their severity, Food Intolerances allows you to do category searches on food types or do a direct search for a particular food. Once you find what you're looking for, the app does the rest of the heavy lifting locally - all the information is embedded within the app itself. As such, it requires no connectivity, which we could see becoming useful under some circumstances. You're immediately presented with information about the composing parts of what you're about to put in your mouth, focusing, of course, on common allergens.
The other main aspect of the app is that it allows its users to refine its entire database of foods, creating a 'safe' list that is free of any potentially dangerous foods. This comes in handy when you start for your local grocery store. As expected, in-app purchases are available if you're trying to create an even more comprehensive database.
Food Intolerances is among the higher rated apps in the sub-category for food allergy apps, though the number of downloads seem to be below expectations, which may be skewing the actual rating. The app provides a hassle-free experience and is indeed looking quite extensive.
Nevertheless, we felt that some of the paid add-ons could have been provided free of charge, especially considering the steep initial price. That considered, we'd feel much more grateful should the developers decide to start adding specific brands to their database, as recognizing allergens within the foods we eat is but the first step – then comes the laborious process of screening brands for their compliance with your new, 'safe' list.
source:
iTunes
via
Tuaw
,
NCBI