Flickr gets major redesign for Android and iOS
6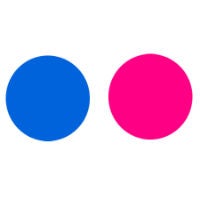 Yahoo wants to make sure it is always part of the conversation when it comes to mobile, and that can be hard for a company that doesn't have its own mobile platform and whose most valuable properties are print content sites. But, Yahoo does have Flickr, which has long been a favorite of professional photographers, and which Yahoo is trying to make more popular with the casual Instagram crowd.
With that in mind, Yahoo has released version 3.0 of the Flickr app for Android and iOS, which brings a major redesign to the product. The big aim of the update is to make the path easier from image capture to editing to sharing. Part of this is in allowing you to edit your pictures in real-time with full control with filters, vignettes, auto-enhance, and more professional options like color balance, levels, and exposure.
And, since this is a mobile camera app, it wouldn't be complete without time-limited video, right? Vine gives you 6 seconds, Instagram gives you 15, and Flickr now offers 30 second HD video capture complete with filters that can be applied after you're done shooting. There are even editing features so you can remove segments from your recording.
Unfortunately, there is a distinct difference in these features between iOS and Android. On iOS, you can apply filters to the live preview before you actually take a picture or record video. On Android, you can only apply filters to photos after you've taken them, and there are no filter options for video.
The last feature addition does exist on both iOS and Android, and that is auto-syncing. This is the same as the auto-upload feature that you'll find in apps like Facebook, Google+, and Dropbox, but the big difference is that Flickr gives you 1TB of cloud storage for free, which is exponentially more than any other photo service that handles HD media.