Five great games with even greater discounts! (iOS / Android)
5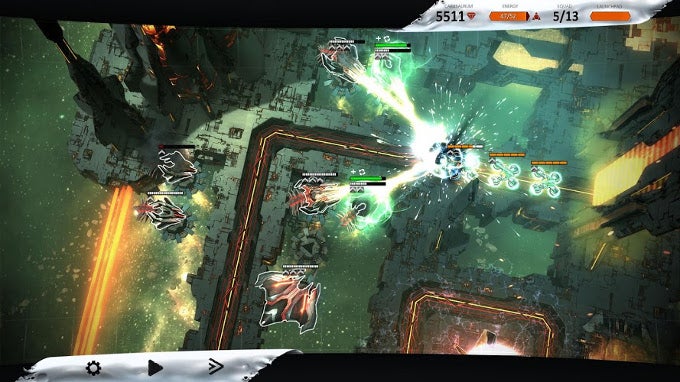 Hey there, mobile gamers. We're currently midway through the workweek, and the end still looks to be oh so far away. Cheer up, though – after seeping through the app stores, we found a few quality mobile games with a hefty amount of prices cut off.
So, we've only got 5 titles in total for both operating systems, but at least they are all popular, quality titles, some classic, some – soon-to-be. We've got a puzzler, a platformer, a havoc-wrecking goat, and a tactical / strategy game on our hands. If any of these genres are your cup of tea, scroll on down and see what the Deities of Discount have decided to grace us with this week!
Shadowmatic
Shadowmatic for iPhone and iPad sets a new bar for puzzle games with its stunning graphics, a 3D-esque spacious approach to tilting, twisting, rotating of pieces to match them in the perfect shape. With 9 rooms where the puzzles are assembled, you have 9 different environments, each with its own atmosphere and music. For $1, the game is a steal for any puzzle lover out there.
Limbo
Limbo is an amazing platformer, which has been impressing both critics and gamers worldwide ever since it was initially released on consoles. If you haven't played this game by now, surely you must've heard of it. In any case, you can currently download it to your iPhone for just a dollar.
Goat Simulator
A silly experiment or prank, if you will, which rapidly became viral, surprising even its own developers. Goat Simulator is an intentionally glitch, buggy, and just plain silly game, which has you controlling a goat and wrecking havoc across a city. The title was originally made for PC, but its popularity encouraged the developers to port it for consoles and mobile devices. So, if you've been curious about this game, but felt like $5 was a bit too much, maybe its current $1 price-tag will look a bit more alluring.
Anomaly 2
The Anomaly series is famous not only for pioneering the tower offense spinoff genre, but also for bringing shiny graphics to mobile. Anomaly 2 adds multiplayer to the fun, so, if you feel the itch to demolish towers built by one of your friends – now is maybe the best time to buy this title.
Anomaly Defenders
Defenders is the third and final installment of the series, set years after the war in the first two. This time around, you play on the side of the aliens, who have been pushed back and are currently under attack by an overzealous human army. The only Anomaly that is a tower defense, rather than an ofense, and a pretty respectable epilogue for the series.