Five bars everywhere - cell coverage that follows you, rather than chasing a map
8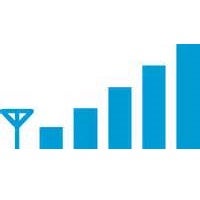 Imagine your own personal cell phone signal, coverage that follows you wherever you go. Even better, imagine that it is about 1,000-times faster than the connectivity you have now because you do not have to share the signal with anyone else.
That is the big idea of Steve Perlman. Perlman has made fame by selling his web-TV company to Microsoft (what became MSN TV) for a few buckets of cash, he also helped develop QuickTime. Now he is working on a technology that he calls pCell (personal cell).
pCell is a "complete rewrite of the wireless rulebook," according to Perlman. It is not vaporware either, the first test of this "moon shot" (his words) is expected to be later this year. If the idea works though, believe it or not, it may still be a challenge to get the big carriers on board with the idea.
It comes down to money and basic economics. It is called "scarcity" and when a commodity is scarce, it is worth something. You know, stuff like gold, silver, oil…data. The rate plans we pay today with AT&T, Verizon, Sprint, et al, are based on the notion that data capacity is scarce, so we pay for it (like the share plans with AT&T and Verizon).
pCell technology would involve a whole new set of antennas and putting new SIM cards in our mobile devices, but basically it allows and takes advantage of overlapping coverage and signal conflict. The way things work now, there cannot be too much overlap or the signaling actually degrades. This new method that Perlman is working on actually optimizes what is currently a liability and creates an ultra high-performance signal.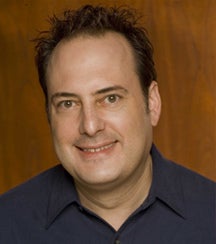 At a demonstration he provided in San Francisco last week, he showed a select group of people a seamless stream of ultra-HD 4K video across multiple, large flat screens. Perlman claims that if AT&T were to light this up in San Francisco, a person could go anywhere in the city, have 5-bars of signal, and stream HD video all day long.
Perlman has been in discussions with several of the large carriers about pCell, and while it would still be considered a massive capital expense, proper planning could turn scarcity on its head. If the right people see the upside to this idea, this could be the next big upheaval in the wireless industry.
We are perfectly okay with that.
source:
Wired