First true Google Motorola phones will come later on in 2013
11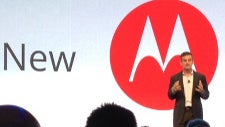 Google might have disappointed analysts with its quarterly profits, but for those caring about mobile and Motorola, and wondering what's going on there, it might be more disappointing to learn that it will take quite some time until the first true Google Motorola phones come out.
When asked about Motorola, the company Google acquired in mid May 2012, the search giant said that it has
inherited a 12-18 month product cycle
so it would be no less than six or more months after this October until we start seeing the first true Google Motorola phones.
Google chief financial officer Patrick Pichette explained the Motorola situation:
Look, we're really pleased with Motorola's progress in its first 150 days. As indicated in our public filings, our team has made a lot of operational changes, we harmonized and narrowed the product portfolio, [undertook] streamlining of software operations, and we scaled back the markets in which we operate. But that said, we're just at the beginning of the Motorola-Google story, and we should expect, as I mentioned before, results from this segment to be quite variable for quite a while yet.
Remember that we inherited an entire product pipeline where hardware business cycles are typically 12 to 18 months.
So if you're still wondering why Google is releasing all those new Motorolas with no Jelly Bean on board, now you have the answer. After the current pipeline is exhausted, we'll finally start seeing what Google has done with Motorola later in 2013. How did we arrive at late-2013? Simple, accounting for a 12 to 18 month cycle inherited in May 2012 when the acquisition was finalized, you arrive at a period from May to December 2013 when that pipeline should be exhausted. And quite honestly, we can't wait.
source:
TheVerge