First foldable Samsung phone could come by the end of 2016
61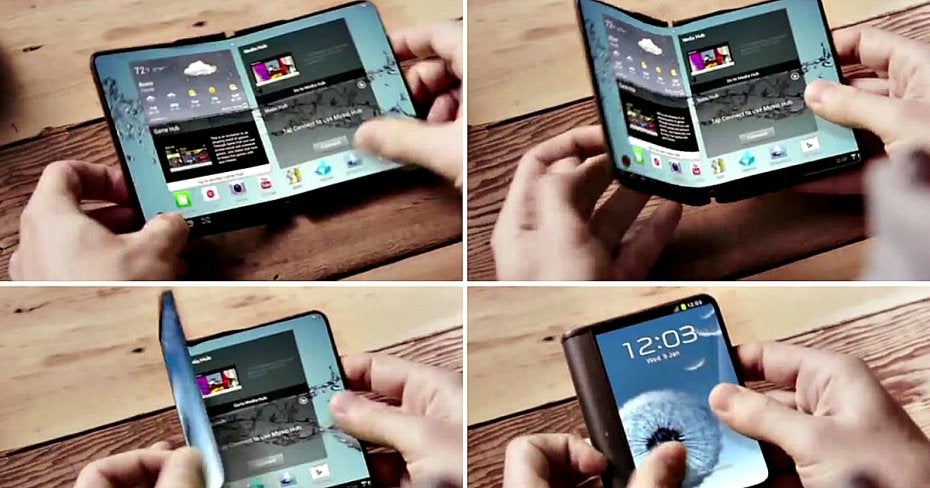 A screengrab from a Samsung-made video showing a concept for a foldable-screen phone
Analysts from HSBC predict that Samsung will be able to release its first device with a fold-out screen, a kind of a phone that would transform into a tablet once unfolded, later this year.
While the prediction itself does not seem to be based on inside sources this time, the roll-out of such type of futuristic phone-into-tablet devices by Samsung has been a goal that the company has clearly considered. A few years ago, leaked inside presentation slides showed that Samsung was planning to roll-out the first phones with foldable displays by 2018, we've recently heard 2017, and this latest report claims that the company might be able to rush things for a late 2016 release.
We think Samsung will likely introduce foldable OLED smartphones as early as 2H16, versus market expectations of 2017, as the company tries harder to regain market share. In our view, foldable OLED smartphones could transform Samsung's smartphone business, with the potential to become a 'killer' feature in the premium smartphone space given that (1) a foldable OLED model would provide it with a high degree of product differentiation; (2) it gives users the best of both world's – namely, a larger screen size in a smaller form factor; and (3) it could enable the company to capture market share in both the smartphone and tablet markets with a single product. The coming roll-out of foldable OLED smartphones also bodes well for growth across the entire OLED panel supply chain: from the panel makers to equipment makers to materials suppliers.
It does not take a marketing genius to figure out that a phone with foldable display would be a geek's dream coming to life and - if done well - will sell like hotcakes. Not just that, such a phone could allure buyers that are traditionally looking at tablets.
It will also be a completely unique proposition on a market filled with me-too devices.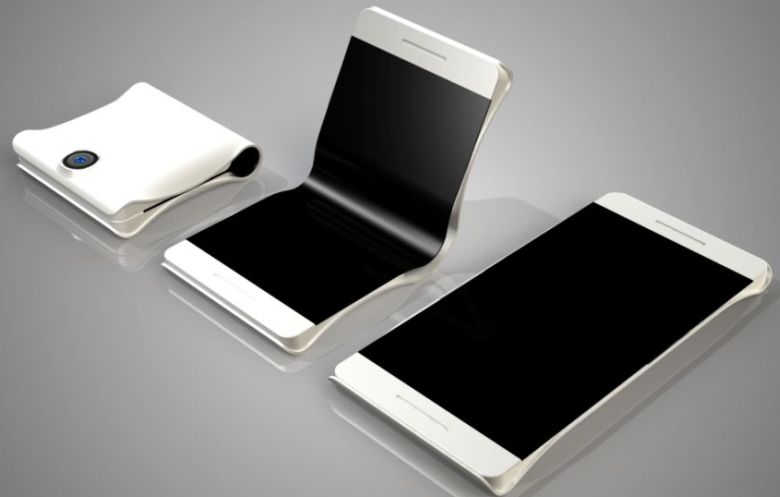 Another dreamy concept image that has nothing to do with reality
Now, let us add one more consideration: the Samsung Galaxy S7. The next Samsung flagship is due to arrive in around a month or two, and this time it's expected to be available in a larger-screen flavor as well. That large-screen S7 (or whatever Samsung calls it), would take a lot of the flair of a future Galaxy Note 6, so a new, foldable category of devices launching in the phone actually sounds like great timing for Samsung. Here's to hoping.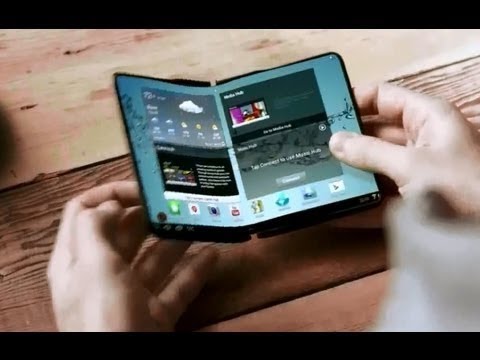 Recommended Stories