First camera samples from the Motorola DROID Turbo
43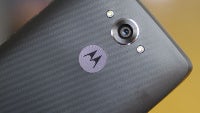 There's already a lot of buzz and excitement for the Motorola DROID Turbo, mainly because it's one of the beefiest spec'd smartphones to ever come from Motorola. Naturally, the specs alone places it in an elite crowd, but there's something that we're very excited about – its 21-megapixel camera!
In the past, the Moto X's camera seemed formidable on paper, the results, however, show us that its quality is rather underwhelming. Quite simply, it can't compare to the stunning and sharp compositions delivered by other highly-esteemed smartphones in the space – like the Apple iPhone 6 Plus, Samsung Galaxy Note 4, and LG G3.
Interestingly, things are looking up for the Motorola DROID, just because it's packing along an immense 21-megapixel camera. Of course, we have to be mindful that numbers alone don't dictate quality, but it's just comforting to know that Motorola spared no expense in outfitting the DROID Turbo with something impressive on paper. We've taken a few samples quickly, so you can be the judge on how it looks. We'll of course be putting it through a barrage of testing, to see whether or not its camera has the guts and quality to make it a standout hit in the crowd.