First Windows 8 tablets coming in October
11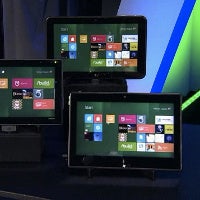 Microsoft is about to finish work on its newest Windows 8 this summer and is planning to have the
first Windows 8-based tablets and PCs hit the shelves in October 2012
, according to sources speaking for Bloomberg. With the October launch, Microsoft is aiming to lure Christmas Holiday season buyers.
There will be both ARM and Intel-based solutions, just as promised, but initially Intel machines will dominate as there will be more than 40 systems running on Intel architectures and less than 5 running on ARM.
Microsoft has made sure to tightly control the ARM-based devices to ensure matching quality. That's why at launch we'll see only
three Windows 8 ARM-based tablets
.
The timing to get Windows 8 tablets to the market could be a critical factor for the new platform's success. If Microsoft fails to offer good enough competition to the surging iPad, Apple's product could again dominate Christmas shopping lists and leave Microsoft's products with a marginal share.
Microsoft is planning an official event where it will unveil its plans and timing for Windows 8 sometime in April. The biggest hurdle in getting things to market in timely manner is making Windows 8 run on ARM. But the effort should be worth it, don't you think?