Firefox for iPhone and iPad enters beta testing phase
14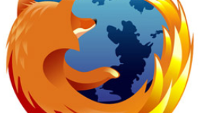 Firefox for iOS has started its beta testing phase, meaning that it probably won't be
too
long before the popular browser makes its way to iPhones and iPads.
For a brief period earlier today, Firefox recruited beta testers willing to test-drive its iOS browser, but it looks like applications are no longer accepted.
For years, Firefox has been avoiding iOS as Apple does not allow third-party iOS browsers to use their own page rendering engine, forcing them to use WebKit and the Nitro JavaScript engine instead. Back in December, Firefox execs announced that the company is actively looking into building a
Firefox version that works on iPhones and iPads
, and it looks like the company's ambitions are finally materializing in a product.
The beta version of Firefox for iOS will only work on iOS 8 or higher. Although Firefox won't be using its own rendering engine, this apparently hasn't stopped the company from trying to emulate the feel and features of the desktop version of its browser.
Although once very popular on the PC, Firefox has steadily lost market share in favor of Google Chrome over the past few years. According to StatCounter, Firefox currently has a desktop market share of just over 18%. With a share of almost 53% of the desktop browser market, Google Chrome is nearly three times as popular. The situation only gets worse for Firefox when it comes to the mobile browser market, one where Firefox is just a blip on the radar, with an estimated market share of below 1%.
Are you guys interested in Firefox for iOS despite the fact that it won't use the company's proprietary web page rendering engine?