Microsoft's foldable device surfaces again; Andromeda OS language pack reveals phone-like features
9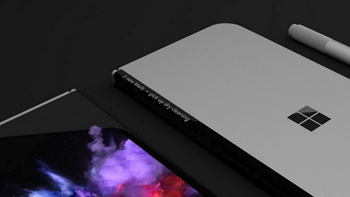 Back in July, the hopes and dreams of many were dashed when Microsoft reportedly
put the foldable Andromeda device on hold
for the balance of this year. But the device is back in the news after some files in the form of a language pack for Andromeda OS became available in the Microsoft Store. This would be a sign that the software giant is about to test Andromeda OS. The text strings in the language pack indicate that the foldable device is a phone, with references to a dialer, and the ability to make phone calls.
According to the language pack, users will be able to record their phone calls automatically. The files also disclose that the device will have two opposable screens and one external display. Double tapping on a screen will turn it off. The foldable device will apparently support Universal Windows Platform apps along with certain apps developed specifically for Andromeda OS.
The Andromeda OS mobile device will have a feature allowing the user to draw a certain shape on the screen in order to have a screenshot taken. We could also see the unit unlock via a fingerprint reader, and an iris scanner. Mentioned in the language pack is a Productivity mode that would allow the foldable unit to connect to a larger external monitor, and drive a Continuum-esque desktop PC with an external screen.

Foldable Andromeda OS phone will automatically record phone calls made on the device
While we might not see the foldable Andromeda OS device introduced this year, it does appear that the project is still alive and we could be hearing more about it with an eye toward a 2019 release.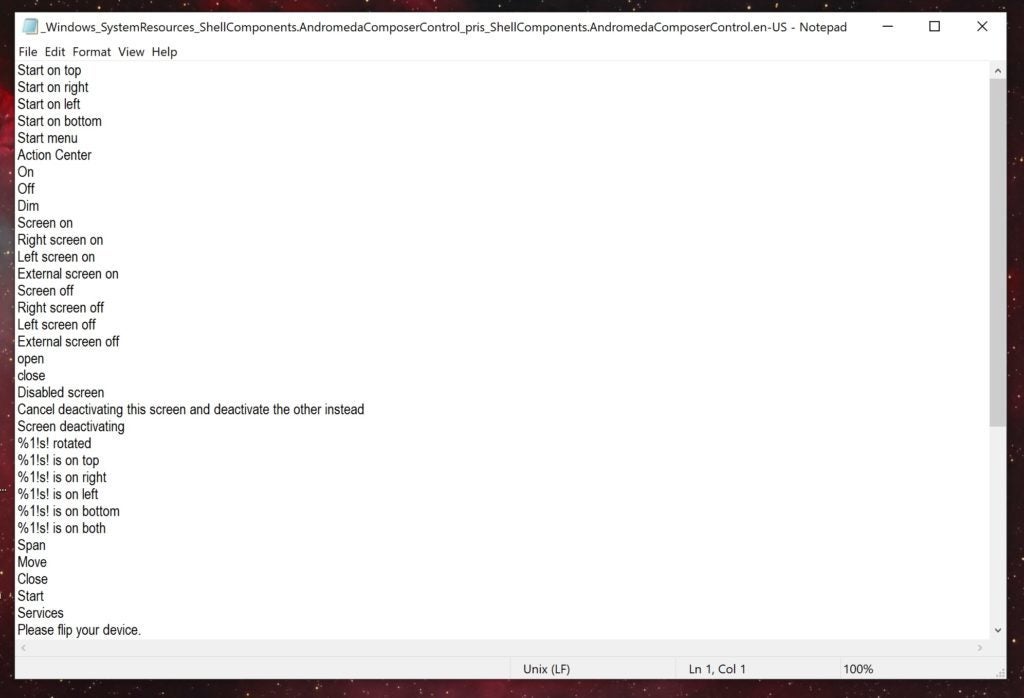 Language pack reveals that there will be an external third screen for Microsoft's foldable device
Recommended Stories