Family Guy: The Quest For Stuff will bring the Griffins to iOS on April 10
7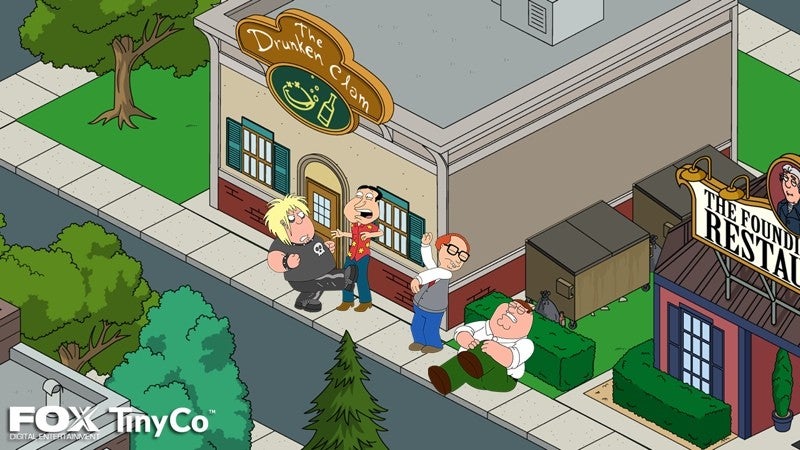 While Microsoft and Nokia were showingoff their new devices and services, Fox and TinyCo held a launchevent for Family Guy: The Quest For Stuff in L.A. Details aboutthe mobile game are slim, but for what we know, it will be set in thetown of Quahog - rendered in disarray after "a destructivefight between Peter and Ernie The Giant Chicken". Soundslegit!
The free-to-play title will feature allvoice actors from the series, including the central cast - SethMacFarlane, Alex Borstein, Seth Green, Mila Kunis, and Mike Henry.Adam West isn't confirmed to be in the game, but was present at thelaunch event, so we might hear from him, too. We're not sure why thatwas important, but he is thehilarious 60's Batman, you know. Also, the game's script iswritten by the guys from Seth MacFarlane's own Fuzzy DoorProductions, which should guarantee an authenticFamily Guy experience.
Family Guy: The Quest For Stuff will beout come April 10 on the iPhone and iPad. Other versions weren'tmentioned, but TinyCo's previous Homer Simpson-centric title did reach Android, which is a sign of hope for multi-platform availability.
via iMore