Using Google Maps to find a local business could drain your bank account...or worse
4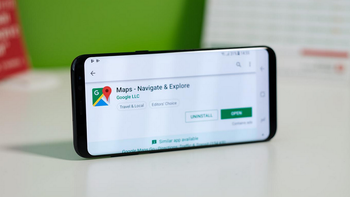 Relying on Google Maps to find a local business could have serious consequences,
The Wall Street Journal reports today
. That's because the platform's search engine is full of fake business listings and rip-off artists. The
Journal
relayed the story of one woman who needed to have her garage door repaired. She used Google to find one, and the results included some locally based companies nearby that were sourced from Google Maps. But the guy who showed up in an unmarked white van demanded twice the amount it cost to fix the door in the past and asked for cash or a personal check. The work he did was so bad that the door had to be fixed again. As it turned out, the conman who showed up in the unmarked van used the name of a legitimate service company on Google Maps with one small change; he added his own phone number.
It would appear that Google has no incentive to fix this; certainly not a monetary one anyway. The
Journal
points out that the company handles 90% of the search requests made on the planet driving an advertising behemoth that took in $116 billion in revenue last year. Sure, Google's rules prevent conmen from stealing the names of legit businesses for their own nefarious purposes, but the company doesn't appear to do the work necessary to make sure that all Google Maps listings are legitimate. The report notes that hundreds of thousands of fake (and potentially dangerous) listings are added each month. And this is despite the company's claim that it rejects many fake businesses before they can cause havoc. Google Maps director Ethan Russell says that the company removed over 3 million fake listings last year and disabled 150,000 that uploaded false information; that figure was up 50% from the previous year.
The Journal found that 65% of the top 20 listings for a plumber in NYC had fake addresses

A Journal survey of experts revealed that on any given day there could be as many as 11 million fake businesses listed on Google Maps. These experts say that the majority of listings for services such as towing and car repair, electricians, moving companies and lawyers, among others, aren't located at the addresses that appear in the search results. Google denies that the problem is so widespread, pointing to the results of a study done in 2017 by the University of California, San Diego. The company paid for the research, which showed that only 0.5% of the local search results it studied were fake. But one search consultant called the study "totally bogus and meaningless" claiming that it looked mostly at restaurants where false listings are rarely an issue. In a written statement, Google's Russell says, "There is no single source of truth for all businesses in all categories."
The Journal conducted its own test by searching for plumbers in New York City. Out of the top 20 results, 13, or 65%, had a false address. Only two of them correctly listed their address and accepted customers who walk-in at that location; that happens to be a requirement to receive a "pushpin" listing. Using Google Street View, the business paper was able to determine that the majority of addresses listed for the plumbers were fake.

Google has a verification system for businesses that want to be listed on Google Maps. A code is sent to the company via email, a postcard or phone call and that code must be punched in on a Google website. But this system can be defeated. A "listings merchant" named Mark Luckenbaugh charges $99 for one fake listing and $8,599 for 100. The listings are used to get consumers to call. Luckenbaugh also buys phone numbers, which he uses for the listings. When Google calls to verify a business, one of his employees gives them the code. And the listed phone numbers are then rerouted to Luckenbaugh's clients so that they can answer calls from consumers appropriately. He claims that Google knows all about the shady aspects of consultants and listings merchants who get paid to put up fake business listings. But since everyone, including Google, profits at the expense of the consumers, the company is "just letting it happen," he says.