Fake Chrome browser in the Windows Phone Marketplace duping people out of $2
7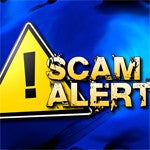 It seems like people attempting to trick unsuspecting users into installing crap on their devices is as old as the Internet itself. Fraud is rearing its ugly head once again, this time over at the Windows Phone Marketplace.
The app is called Chrome, sports the famous Google Chrome logo, and has a description that states, "
Keep Chrome Browser handy on your device, especially for those unavoidable times you are on a slow crowded network, away from Wi-Fi. This app is same as a google chrome web browser. It has most stylish search button. Facebook, Google, Yahoo! -with Chrome Browser, all your favorite sites work great on your windows phone.
"
Unfortunately the app is just an IE Shell; therefore, users will see no speed improvements over the built-in option. With a price tag of $1.99, this is surely a scam to be on the lookout for.
Luckily it has started to amass a collection of 1-star ratings, which should send up a red flag for an unsuspecting user. Hopefully, Microsoft will be more diligent in removing garbage like this from the Marketplace.
Look, but don't buy the Chrome app here [Windows Phone Marketplace Link]
source:
WMPowerUser