Change your Instagram password now
3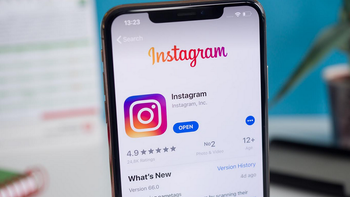 An updated entry made yesterday to a post on the Facebook blog
(via
TechCrunch
) reveals that the company left
millions
of Instagram passwords in a "readable format." Originally, Facebook said that "tens of thousands" of Instagram customers were involved. Facebook says that normally its login systems are designed to "mask passwords using techniques that make them unreadable."
The good news is, if you believe Facebook, its investigation has shown that no one from inside or outside the company accessed these passwords. Of course, since Facebook updated its original blog post after one month increasing the number of passwords affected, who knows what they might say in another month?
"In line with security best practices, Facebook masks people's passwords when they create an account so that no one at the company can see them. In security terms, we 'hash' and 'salt' the passwords, including using a function called "scrypt" as well as a cryptographic key that lets us irreversibly replace your actual password with a random set of characters. With this technique, we can validate that a person is logging in with the correct password without actually having to store the password in plain text."-Facebook
Facebook purchased Instagram for approximately $1 billion back in 2012
. The company suggests that subscribers to Facebook, Instagram or WhatsApp use two-factor authentication when signing in. Besides entering a password, a code is sent to the subscriber's smartphone that is also required for a successful login. To set this up, go to the settings menu from your Facebook app and click on "Security and Login."