Facebook's iPhone app nabs a 'Protect' option that borders on spyware
6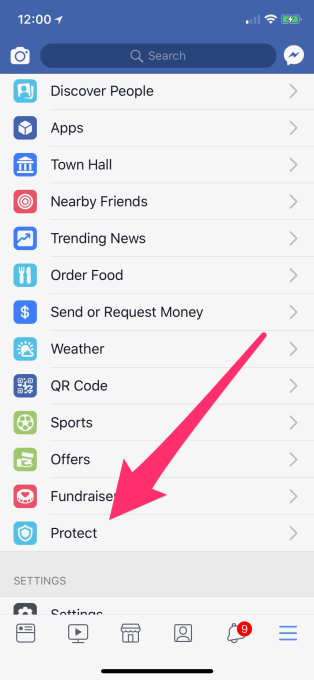 Uh oh, Facebook seemingly has too big of a plan for its iOS mobile app, after trying to monetize its ubiquitous Messenger chat service. After chasing Snapchat, iMessage or Instagram with feature additions in the latter, it monetized with things like company chat bots, and other weird ways that are not in-your-face ads while you are humbly conversing with your beau.
The same goes for the Facebook app that nearly everyone has installed on their iPhones and iPads. To avoid targeted ads, which are mighty annoying in the constrained space of a phone screen, tech companies are often turning towards mining user information and behavior for trends and data that can benefit them to fine tune their services for better outreach, or increased visibility.
It turns out that one way Facebook is approaching this conundrum, could be none other than the Onavo VPN app it acquired not long ago, arguably for a better protection of its user base. Thus, a "Protect" menu has recently turned up in the Facebook for iOS settings options, and it basically sends the owner to the Onavo app, which is supposed to reroute traffic through virtual private network servers, ostensibly to protect users from malicious web scripts, tracking and other everyday browsing threats.
The thing is, however, that Facebook and Onavo have teamed up to allow the social network's marketing honchos to monitor app activities in an overarching manner, thus providing invaluable insights what works and what doesn't across the mobile ecosphere. The Onavo app is installed on much less iPhones than Androids, that is why Facebook seems to be pushing it more aggressively on iOS in the US, but, as the app itself explains in its description, they are here to "
improve Facebook products and services, gain insights into the products and service people value, and build better experiences
." Sounds a whole lot like what adware does, but Facebook begs to differ, and issued the following statement on the matter:
We recently began letting people in the U.S. access Onavo Protect from the Facebook app on their iOS devices," Erez Naveh, Product Manager at Onavo told TechCrunch via email. "Like other VPNs, it acts as a secure connection to protect people from potentially harmful sites. The app may collect your mobile data traffic to help us recognize tactics that bad actors use. Over time, this helps the tool work better for you and others. We let people know about this activity and other ways that Onavo uses and analyses data before they download it.