Facebook Messenger now supports Android Wear
5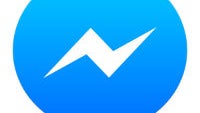 Developers are jumping on Android Wear with astonishing speed, given that there are only two Android Wear devices on the market right now, and only
about 27%
of Android smartphones can take advantage of Android Wear (which requires Android 4.3 or higher.) The latest app to be updated to support Android Wear is Facebook Messenger.
Previously, Messenger notifications on your smartwatch had been generic, but now you can reply to a message (including dictation), like a message, or mute notifications directly from your watch. The update for Facebook Messenger seems to be made for Android Wear, but the additions will come through for everyone, regardless of if you have yourself a Google smartwatch. This means that even if you don't have a smartwatch, you can expand the Messenger notification in your notification tray on your phone and get those same options, which is pretty nice.
And, no app update would be complete without the ubiquitous performance and reliability updates. So, the app should be faster and more reliable, but there is no guarantee you'll actually notice a difference there.