Facebook acknowledges new Messenger battery drain issue, fixes it
7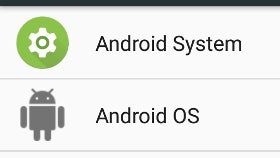 The Facebook and Facebook Messenger Android apps are known to be having undesirable effects on battery life from time to time. According to various users around the world, the latest versions of both apps can negatively impact battery life on different Android devices, with up to 1% of power being consumed each minute while the applications are open.
Yesterday, David Marcus, who leads the Messenger team at Facebook, acknowledged this latest issue, while also saying that the problem was "fixed server side." In order to avoid the issue, Marcus says, you'd just have to restart the Messenger (or Facebook) app on your phone or tablet.
For now, we can't know if restarting the Messenger and Facebook apps eliminates the battery drain issue for everyone. In any case, it looks like Facebook is constantly monitoring problems of these kinds, and it's obviously willing to try and fix them as soon as possible.
@bestsportnascar@alxpap issue was isolated and fixed server side. If you restart Messenger the problem should be gone now. Very sorry.

— David Marcus (@davidmarcus) January 10, 2017
source:
David Marcus
(Twitter) via
Android Central