Facebook reveals its new digital currency called Libra
4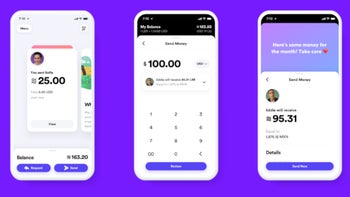 As expected
, Facebook
announced
a brand new cryptocurrency coming in 2020 – Libra. Described as a new digital wallet for new digital currency, the new financial service will allow consumers to keep their cryptocurrency safe, as well as make various transactions.
When it launches in 2020, the digital wallet will be available in Messenger, WhatsApp, but also as a standalone app. The decision to launch such a service is based on the people's need to save, send or spend money even if they don't have a bank account.
Apparently, many people around the world still don't benefit from even basic financial services, especially in developing countries. Calibra, the company behind the financial service, is meant to address this problem since it will allow those who don't have a bank account to save, send and spend Libra.
Most importantly, Calibra will allow users to send Libra to almost anyone with a smartphone just like sending a text message. Additional services will be provided to those using Libra later on, including the option to pay their bills.
Facebook says that Calibra will not share account information or financial data with its servers or any third party without customer consent. Furthermore, the social network company mentions that Calibra will use Facebook data to comply with the law, secure customers' accounts and prevent criminal activity.
It remains to be seen what merchants will accept Facebook's new
cryptocurrency
and how companies in developing countries will be convinced to pay their workers in Libra if they so choose.