FCC wants to know when you think it's ok to block wireless service
17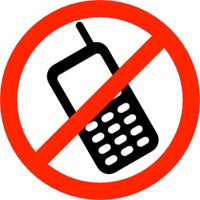 Ever since last summer's
shutdown of cell phone service on San Francisco's BART
, a debate has raged on questing the legality of those actions. The FCC stated it would investigate that matter and hasn't come up with a final conclusion. Due to the complexities involved with a ruling on this issue, the FCC admitted that it is "
concerned that there has been insufficient discussion, analysis, and consideration of the questions raised by intentional interruptions of wireless service by government authorities.
"
On Thursday, FCC Chairman Julius Genachowski opened the debate up to public input. He said in a statement,
Our democracy, our society, and our safety all require communications networks that are available and open. Any interruption of wireless services raises serious legal and policy issues, and must meet a very high bar. The FCC, as the agency with oversight of our communications networks, is committed to preserving their availability and openness, and to harnessing communications technologies to protect the public.
Currently, cell phone jamming technology is illegal according to the Communications Act of 1934, but in the BART incident, service was interrupted by disabling power to the nodes, therefore making their actions technically legal, although questionable in many people's minds.
The FCC wants to know whether, and what kind, of additional legislation needs to be put into place in reference to this type of service interruption. It also wants to know when wireless service should be allowed to be interrupted, if it's possible to allow 911 calls through even though an interruption is taking place, what other public safety concerns can arise, and who should be authorized to make such decisions.
Comments can be sent to the FCC via its website at
http://apps.fcc.gov/ecfs
until
April 30, 2012
. After than, the public has until
May 30, 2012
to respond to the submissions before the FCC reviews all the entries and make a decision of if, and what type, of additional legislation is needed.
For additional information, see the FCC's public notice in the source link.
source:
FCC
via
PCMagazine