The FCC will suspend operations on Thursday if the US Government shutdown continues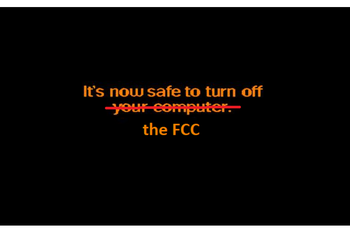 Unless you've just come out of hibernation, you probably know that there's a temporary government shutdown in the United States right now. Until politicians agree on exactly how different branches of the government should be funded, only essential employees are going to work. Soon that will be the case at the FCC as well,
its news release tells us
.
The Commission is planning to go into "shutdown mode" this Thursday, January 3, "if funding still lapsed". This means that almost all of FCC's non-vital operations will be put on hold, including the approval of new smartphones and other devices for the US market and deciding on the mega-merger between T-Mobile and Sprint.
According to the FCC's Plan for Orderly Shutdown, out of the usual 1,442 employees, 245 will remain on duty, either because their salaries are funded by other sources or their work is considered critical. Further 191 contractors will also keep working in order to "protect life or property and support spectrum auction-related activity".
Will this affect regular people? Probably not, unless the shutdown continues so long that new smartphone releases are delayed due to lack of FCC certification. The Samsung
Galaxy S9
and S9+
got their FCC certification
on December 28, 2017, meaning that the
S10 and S10+
(don't forget the
S10 lite
!) should be on the same path right now, but so far there's no indication they've received the regulatory approval.
Once the suspension of operations is a fact, the FCC will release a public notice about exactly which of its services will be unavailable to citizens and companies. All that's left for us is to hope that the shutdown won't be long enough to disturb 2019 releases, because there's some exciting stuff coming!