FCC pushes wireless use of broadcast frequencies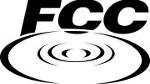 Telecommunication regulator FCC pushed the wireless use of frequencies currently used by broadcasters in a proposal, which hints that more web traffic will be used in the near future. "The explosive growth of mobile communications threatens to outpace the infrastructure on which it relies,"
chairman of the commission Julius Genachowski noted in a meeting.
After the launch of Apple's iPhone in 2007, mobile internet
traffic has skyrocketed
and with smartphones now in almost every pocket the growth is sure to continue. The meeting on December 21st shapes up to be of high priority as net neutrality will also enter the agenda. The push to free more airwaves for use by wireless services however remains a subject to broadcasters content and some of them have already spoken up against it. The change in rules aims to free 120 MHz of spectrum and to avoid going into technical details, let's just mention that this would be a big step towards the 500 MHz additional spectrum for wireless use projected by Obama's administration.
Net neutrality
is the other hot topic and it will be watched closely as one of the country's largest Internet providers Comcast faces attacks for limiting select traffic. The rules will determine whether Internet service providers should be allowed to block traffic or charge extra for some services.
source:
Reuters