FCC gives the nod to Google for white space wireless broadband database
1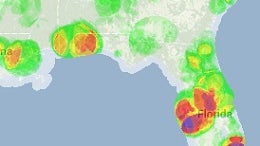 The FCC's Office of Engineering and Technology gave the green light for Google to operate its TV White Space database system. Google has been lobbying to make this unlicensed spectrum available on a sharing basis in order to deliver low-cost broadband solutions to rural areas. This is a similar roadmap to what
Google is currently testing in New Zealand with its Project Loon
, which we shared with you in mid-June.
Google has already been undergoing trials of delivering broadband via TV White Space (TVWS) in some parts of the US and in South Africa. Project Loon operates on the familiar unlicensed frequencies of 2.4GHz and 5.8GHz. Google's goal is to create an environment of dynamic sharing of spectrum.
The idea is that by making use of shared space, more spectrum can be freed up for all sorts of practical uses. Since just about every electronic device coming off the assembly line uses wireless communication in one way or another. With use of the TVWS database, when assigned users of spectrum do not need it, others can step in and make use of the frequencies.
Users will be able to access the spectrum database and look for areas of fixed or portable spectrum availability in a given area. Fixed white space is for devices that operate in a stationary position, like Wi-Fi hotspots. Portable white space is for devices that use less power and are mobile, like laptops, tablets, and smartphones.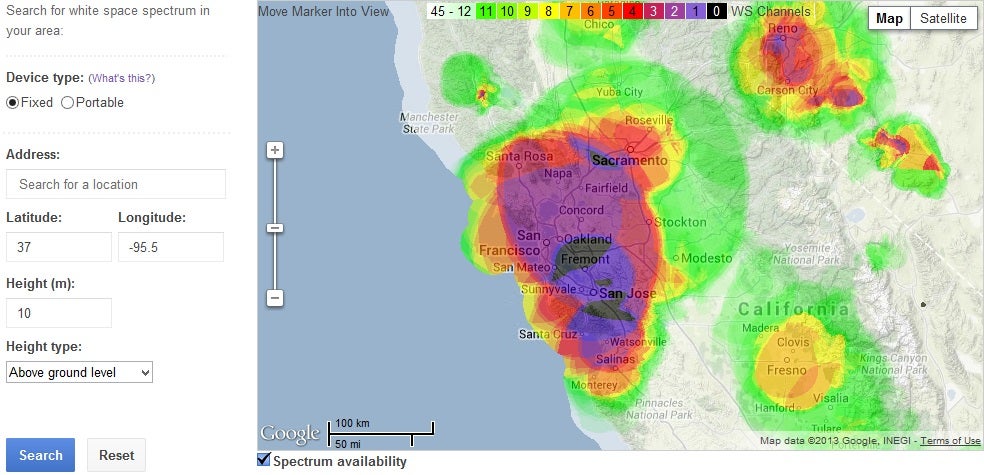 As you can see looking at Google's TVWS database, the Bay Area down past Santa Cruz and up to Sacramento has very little available TVWS, but once you are outside those areas, spectrum becomes greatly available.
Five blocks have been authorized for use in the database and it is all from the "TV channel" space, 54-60MHz, 76-88MHz, 174-216Mhz, 470-608Mhz and 614-698MHz. The database will enable use of the spectrum provided it does not pose any interference issues with established and dedicated users of the spectrum.
source:
FCC
&
Google
via
FierceBroadband Wireless