FCC gives green light to AT&T acquisition of numerous spectrum licenses
4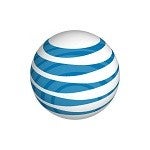 Today, the FCC approved, en masse, a series of spectrum acquisitions which encompass 608 cellular market areas (CMA), in the Advanced Wireless Service (AWS) and Wireless Cellular Service (WCS) bands. In all, the licenses, which will be acquired from several different companies, cover about 82% of the US population in the lower 48 states.
While the license spread is complex, it basically boils down to four separate transactions. AT&T will be acquiring, or assigned spectrum currently belonging to Comcast, Horizon Wi-Com, NextWave Wireless and San Diego Gas & Electric. For those that are wondering what an electric company would do with spectrum, many utilities use it to establish "Smart Grid" systems, enabling remote meter reading and other telemetry.
What is most significant about this finding from the FCC is how it relates to the WCS spectrum. This frequency band, in the 2.3GHz range, also contains the frequencies used by Sirius-XM satellite radio (called SDARS – Satellite Digital Audio Radio Service). Just this past October, the FCC revised the rules to allow more use of spectrum adjacent to the frequencies used by Sirius-XM. AWS is more familiar as it houses the 1700MHz block that is also used by T-Mobile USA.
There were a few issues raised in petitions against the transactions, but the FCC rejected them all. AT&T's plans for this spectrum are plain and simple: LTE. For those that are cheering the decision and hoping to see 5-bars on your devices right away, you can settle down a bit. The build out of the infrastructure for using this spectrum will occur over the next few years, plus, devices with the appropriate radios to use it need to be introduced to the market as well.
It is very good news for AT&T. What will also be interesting to see going forward, is how the FCC treats pending deals between SoftBank and Sprint, Sprint and Clearwire, as well as T-Mobile USA and MetroPCS. From a spectrum holding standpoint, this announcement may actually grease the skids for the aforementioned pending deals.
source:
FCC
,
AT&T
via
PhoneScoop
and
Engadget