Evernote hits WP7 and looks sexy
3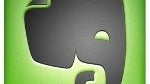 Regardless of your mobile OS preference, it seems like an objectively true statement to say that Windows Phone 7 has the best looking UI of any platform. iOS is essentially an app launcher, and certain widgets, alternate launchers or manufacturer skins can make Android extremely pretty, but for the stock OS and design standards that are carried out in the apps, it seems fair to say that WP7 is the prettiest of them all. Now, that slick UI has been put towards Evernote in their newly released WP7 app.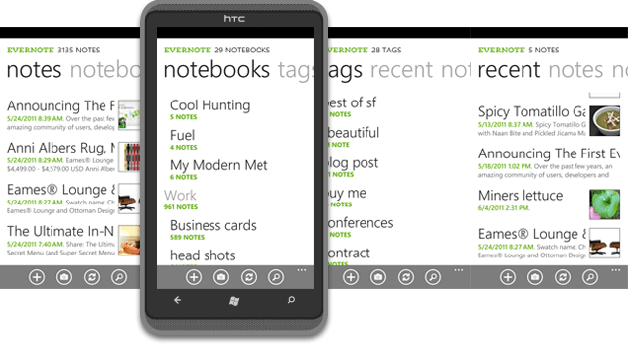 Evernote is technically a note-taking app, but its features have grown quite a bit past just text notes to include photos, video, audio, and even web clips. Now, this powerful app has made it to WP7. Evernote has been available across most other platforms for a while, so anyone coming from iOS, Android, or even just the desktop or web app versions will have all of their content automatically pulled into their WP7 phone. The app's homescreen gives quick access to notes, notebooks, tags, and recent notes, and as you move through the app an action bar gives quick access to functions like adding a new note, taking a photo note, syncing and searching through your note catalog. And, there are easy options for sharing notes via Facebook and e-mail.
In order to give a little extra to WP7, there is actually a feature that has yet to make it to Evernote on other platforms: GPS tagging. It seems like a feature that will be coming to other mobile platforms sooner rather than later, but right now WP7 is the only OS in which Evernote offers an option to geotag your notes and view them on a map. We're hoping that this may lead to location-aware notifications in the future, so you can, for example, leave yourself a note at work, and receive a notification about it when you come in the next day.
Overall, the app looks great, certainly packs in quite a few features, and as always it's free.
Recommended Stories