Even under Trump, a Sprint/T-Mobile merger may be blocked by regulators
4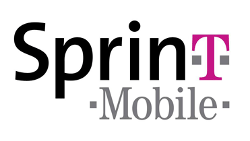 Analysts from Deutsche Bank and other industry-watching shops are increasingly skeptical that a Sprint/T-Mobile merger will pass easily by the anti-monopoly regulations, even with a big business and merger friendly administration in the White House. "
We note that the Democrats' 'Better Deal' agenda (unveiled in July 2017, targeted towards 2018 elections) highlights ongoing corporate consolidation as a threat to U.S. consumers, and proposes sharper scrutiny of potential deals
," opines Matthew Niknam of Deutsche Bank.
A number of Democrats in the Senate have ganged up to probe FCC and other regulators on the industry reshuffle that a combined T-Mobile and Sprint business would bring. Usually, consumers are left with less choice after such big mergers, increased prices, and reduced headcount at the merging companies, they argue, and there are plenty of stats to back them up. Thus, if the eventual coalition of the third and fourth largest US carriers leaves the US with only three giant options to choose from, this can be used as a political weapon in next year's midterms, so T-Mobile and Sprint would have to hurry up.
They will probably have to divest of some combined spectrum assets for the deal to land on regulators' desks at all. The two smaller US carriers are apparently aware of the uphill battle, and will reportedly announce the merger without giving up any assets in case the deal doesn't pass the smell test with regulators just yet. In any case, it is shaping up to be a more prolonged process than simply "
announcing a deal in October
."