European iPhone and iPad sales threatened as Motorola wins in German court
42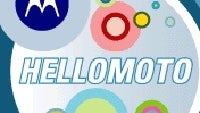 If you think there's a
legal battle
going on in the industry involving Apple, you're only partly right. Actually, it seems more like a war - Apple is fighting on all fronts against some of the biggest phone makers. And it's doing pretty well in both its offense and defense, but here's one little crack that threatens to grow even bigger - Motorola has plenty of patents and its lawsuit against Apple is moving forward in Germany.
The local
Mannheim Regional Court
ruled that Cupertino has indeed infringed on a Motorola patent regarding
"a method for performing a countdown function during a mobile-originated transfer for a packet radio system."
This could translate on a ban on iPhone and iPad sales not only in Germany, but across Europe.
The situation is not that grave for Apple, though - the ruling is preliminary and it could only apply to the company's Irish subsidiary.
The products that are affected by the injunction include iPhone, iPhone 3G, iPhone 3GS, iPhone 4, iPad, iPad 2, and the iPhone 4S is also possibly a fitting candidate. To further appeal, Apple needs to remove that functionality from their handsets.