Electronic Arts to acquire PopCap Games
2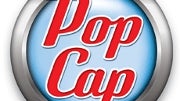 PopCap Games, the maker of such popular titles like
Plants vs Zombies
, Peggle and Bejeweled, is rumored ripe for acquisition by games juggernaut Electronic Arts for a cool one billion dollars.
Electronic Arts has been entering the casual games industry lately, and the acquisition would only solidify that trend. It is mostly known for big budget titles, rather than casual mobile gaming, so there would be good reasoning behind that acquisition, since time-wasting on your mobile is exploding in popularity.
Zynga, which was also rumored to express interest in PopCap Games, might have very well given up the race, considering the hefty price tag mentioned. PopCap makes $100 to $150 million in revenue a year, so the billion seems a little steep, but it's all just speculation for now anyway.
via
ZDNet