Elderly thief fooled by technology: woman threw away stolen smartphone thinking it was broken for having no keys
24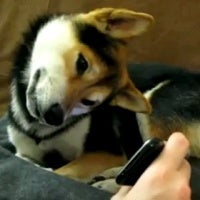 When you are 66-year-old and you live in the small town of Mezhdurechensk, somewhere in the depths of Russia, you might have missed the last six years of phone evolution just like that. We wouldn't be the ones to blame you for that (even though we maybe should).
What we would blame you for regardless of your age and country of residence is stealing. That's exactly what the elderly woman did - stealing a phone from a store. What happens next is comical.
The woman threw away the phone after she found no physical keys on it and thought it was broken. Still, she got caught as the security surveillance cameras at the store caught the robbery.
In the police investigation that followed the woman admitted she couldn't use the phone since she was challenged by its technical complexity. Also, she thought it was broken as it lacked the keys.
The woman is facing up to five years in prison. Now, can you name one tech executive who laughed at the idea of a touch-only phone back in the day?
source:
Digit.ru