Dotcom 2.0: The average Silicon Valley tech salary passes $100 000 for the first time
1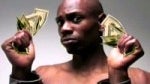 While the honorable Fed chairman exports inflation abroad, keeping it at bay in the US, wages have still been stagnating for years. Not in the Silicon Valley, though.
The average tech salary there shot 5.2% last year, reports the Wall Street Journal. At $104, 195, it cracked the magical six figure threshold for the first itme, and mind you, the survey has been going on since the height of the Dotcom boom. Can you say Dotcom 2.0?
Well, not quite, since companies like Apple, Google, Microsoft, Facebook, Intel, IBM and so on, are sporting some of the best profit per employee ratios, which is arguably the most illustrative metric about their value added. Apple cracked $400, 000 of profit per employee recently, surpassing even the oil stalwart Exxon Mobil.
The nationwide average for "
software and other engineering professionals
" was up 2% at $81, 327, highlighting the mad hunt for talent that is currently going on in the Silicon Valley.
source:
WSJ