Do you want a 4K display on a phone?
99+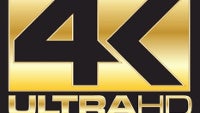 First, we thought we had reached the limit of what our vision can discern with Apple's 'Retina' screen on the iPhone 4 way back in 2010.
Then, quickly we jumped to HD displays with a resolution of 720 x 1280 pixels, the seemingly last and final stop in a pixel journey.
It was far from over, though: in late 2012, HTC unveiled the elusive J Butterfly, the first phone with a 1080 x 1920-pixel display and a pixel density of the immense over 400ppi.
Fast forward to 2014 and LG first stepped into Quad HD (1440 x 2560-pixel) screen territory with the LG G3, and the others quickly followed.
We are certain that you will hear a lot of marketing mumbo-jumbo in the forthcoming days and months, so that's why we want to ask you now, before the hype: do you really want/need a 4K display on a smartphone?