Do you think you are going to buy the foldable Samsung Galaxy F?
40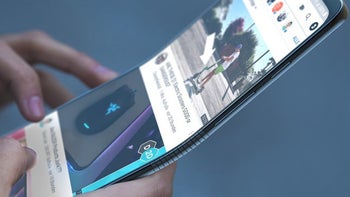 A foldable phone by Samsung is pretty much guaranteed. The company is
not really being secretive
about it and president of Samsung Mobile DJ Koh has discussed the project openly a few times. Of course, we don't know how it's going to look and how it's going to operate exactly, but we have a couple of solid leads.
All of the current information points to a clamshell-like design, where the phone will have a large display on the "inside", and a smaller, 3.5-inch-ish screen on its outer shell to show you notifications and whatnot.
Oh, also, it'll cost something like $1,700 or $2,000. You know — ballpark, nothing concrete yet.
So, a lot of people are pretty vocal about not caring for a foldable phone. At least, not with our current technology and not one that's going to cost an arm, a leg, and a few kidneys. But, on the other hand, being among the first to own Samsung's very first foldable phone would definitely be cool.
Which side of the fence are you on? Will you be buying the foldable Galaxy F when it launches or are you going to wait for a few generations before even considering it?