Do you like the iPhone 5's alleged new design?
42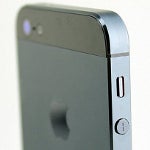 We see all kinds of iPhone mock-ups every year, but they have never been so consistent as what we've seen during the last few months. It's like everywhere you look, there's this iPhone prototype with its taller and thinner body, and back side made of metal and pieces of glass/plastic for the upper and lower ends.
While it stays true to the spirit of the
iPhone 4
and
4S
, this new alleged design is definitely a departure from the previous models. And because we're seeing it again and again, we're starting to believe that this might, in fact, be what the
iPhone 5
will look like.
Granted that we'll know for sure very soon (read:
tomorrow
), we decided to run a quick poll and see what you guys think of the alleged new iPhone appearance. Do you like this design? Does it make you want it? Or, maybe you can't stand it... and you feel like this will be the first iPhone that won't have attractive, exquisite looks? Feel free to
cast your votes in the poll after the images
!