Do you expect an industry status-quo change in 2014?
24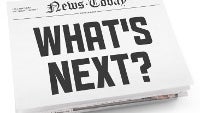 Volatile, fast-changing, and just unpredictable overall. Those adjectives fit well with the smartphone industry, and indeed any industry that is making headway towards "perfect" competition. Or well, that's at least one way to look at it. BlackBerry and Nokia, albeit the long face, would agree.
There's just no way of reliably forecasting in a consistent manner. Bets are made, of course, and most of those are a little more than just educated guesses, but the facts remain: although unlikely at this exact moment, there's no telling if Samsung and Apple won't follow into BlackBerry's and Nokia's footsteps of financial doom. And despite both having a pretty beneficial duopolistic type deal, competition is definitely mounting, and palpably. That's especially true in the East, for example, with Chinese and Indian smartphone vendors narrowing the know-how gap ever further. What's more, these are increasingly looking away from their otherwise massive home markets in hopes of attracting attention in the relatively wealthier West, which may or may not be looking for a change of pace. The rest of the mainstream brands, like LG, Sony, HTC, and so on, while not the most profitable, are nevertheless a constant threat as well.
Are you one of those people? And even if not, do you think that 2014 will mark some sort of major change of the current status-quo in the smartphone industry? With the whole world gunning for Apple's and Samsung's lion shares of the pie, it will be interesting to see if any one company manages to disrupt the incumbents position, and we'd like your input on just how likely you think that is.