Did you know that iPads cost much more in Europe than in the US?
99+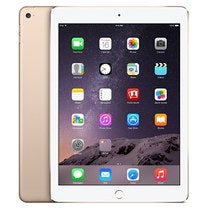 When the very first iPad came out in 2010, it was priced at $499 for the base, 16GB model. An extra $100 got you to the next storage tier, and cellular data connectivity could be had for an additional $130. This pricing scheme has remained pretty much unchanged over the years – six iPad generations later, an
iPad Air 2
starts at $499. Even when you add sales tax to the equation you end up with a figure below the $550 mark.
But did you know that iPad pricing varies from one country to another? Yup, and the difference is quite substantial in European markets. In Hungary, for example, a base iPad model costs the equivalent of $689, and in the UK, prices start at £399, which equals $642. Throughout the nordic countries, the equivalent cost of a 16GB, 9.7-inch iPad hovers around the $650 mark. In Frace or Italy, you'll end up spending $637 on a base iPad model, while its price in Germany and Spain is set at around $624.
What's the reason behind the higher prices? Well, there's a number of factors determining an iPad's retail cost. First of all, there's shipping involved. Import fees have to be paid to the respective countries as well. And then there are taxes. Buying an iPad in the US will add no more than 9.45% extra to your purchase. Some states charge no tax at all. In Europe, however, VAT could be as high as 25%.
So the next time you think to yourself that a $499 iPad is too expensive, remember that the US is where iPads cost the least. How much do iPads cost in your country? Let us know in the comments!