Did you know that Exynos processors now power more than 20 different smartphones (and some aren't made by Samsung)?
25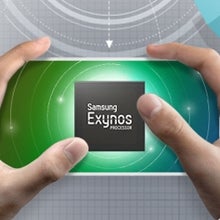 While Samsung's Exynos System on Chip is far from being as widely used as Qualcomm's Snapdragon, it is powering more smartphones than you may have thought. Samsung's official website now lists 25 handsets that use Exynos processors, though some are variations of the same model.
The very first Exynos SoC - the Exynos 3 Single - was used in some Samsung Galaxy S models from 2010 (for example, the Galaxy S Fascinate and the Galaxy S 4G were powered by this processor). All of Samsung's flagships released after that - Galaxy S II, Galaxy S III, Galaxy S4, Galaxy S5 - had at least one version that used (or uses) an Exynos chipset. The same goes for the original Galaxy Note, the Note II, Note III, and Note 4.
The latest member of the Exynos family is the
Exynos 7 Octa
- which is another name for Exynos 5433, the chipset found inside the non-American version of Galaxy Note 4.
But it's not just Samsung that makes handsets using Exynos chipsets. China's Meizu and Lenovo also released smartphones based on this platform, and we assume other companies will do it, too, in the future. Here's a (seemingly complete) list of Exynos-powered smartphones, with the mention that many of them also have Snapdragon variants:
Lenovo LePhone K860
Meizu M9
Do you have any favorites from the handsets listed above (and seen below)? Let us know in the comments!
reference:
Samsung