Did you know: Android apps only retain 23% of daily users in their first week
13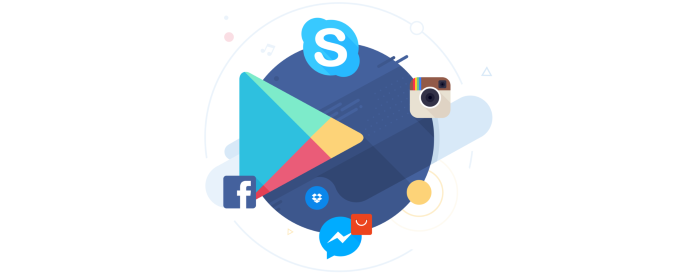 If you are an app developer or publisher, you now that app retention rates are vital for your creation's success. App stores' most popular apps tend to stick around for a long time, building a loyal user base. However, it turns out most apps should consider themselves lucky if they still remain on your device a week post install. The way it goes for most people is they try an app on the first day of install, and within the next three to seven days, they either decide it's not what they wanted or they turn their attention elsewhere.
According to a survey by SimilarWeb, it takes eight months for an app to be uninstalled (drop that to seven months for games). The average app retains just 23% of its daily active users within the first three days following installation. Three months later, only 9% of people are using it on a regular basis, and that figure gets even worse for games – only 3% of people who installed the game are still engaged with it.
App developers have to make sure that their product is love at first sight.
When it comes to retention rates, the challenge is to avoid the user base dropping for apps that quickly grow popular but then die out, as it takes something special to maintain interest, usage and revenue rates. That's why apps with actual staying power tend to offer particular benefits to users. Apps like Facebook, Instagram, WhatsApp, and Spotify provide reasons to interact with them on a daily basis, which makes them a constant presence on your device and contributes to good user retention rates.
SimilarWeb's report analyzed data from four million global app users, considering only Android apps with over 10,000 installs and a shelf-life of 24 months. The study excluded pre-installed Google apps such as Gmail, YouTube and Maps. It studied eight categories – health and fitness, media and video, news and magazines, communication, photography, social, productivity, music and audio. Even after three months install rates are reasonable, with every category no lower than 86.3%. Usage and app retention rates are a different story, however. All apps plummet within the first 10 days post-install, but three categories maintain their usage rates – news and magazines, music and audio, social. Of the eight categories, health and fitness apps have the worst install and usage retention rates.
health and fitness apps have the worst install and usage retention rates.
Among the applications observed, Facebook still leads the way with its daily usage retention rate of 69.6%, which is quite something considering the average social app not made by a huge brand only records a rate of 8.7%. While Facebook is the social network that we think of first, it doesn't have the highest 24-month install retention rate, however. The honor goes to Russia's VK and its score of 90.1% , bigger than Facebook's 86.9%. Facebook, though, takes the credit for being the Android app that gets uninstalled the least! To the contrary, the avatar app Line Play has 71.6% of people install, use and leave it to rot without giving a second thought. Ouch!
Apparently, it is of considerable importance for app developers to make sure that their product is love at first sight. According to Localytics' chief marketing officer, Josh Todd, one of the keys to setting up for user retention from the get-go is designing a proper welcome experience. He says the better apps create an entire kind of welcome experience right out of the gate, and their developers are really thinking about how to get users comfortable with the app as quickly as possible. So there's something to consider if you are designing an app with hopes for success!
source:
ARC
Also read: