Devices in the future may be smudge-free thanks to candle soot and some German ingenuity
11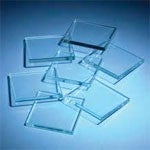 Researchers in Germany have come up with a coating that that repels oils, leading to a smudge-free surface. Best of all, the process is simple and inexpensive.
The researchers from Max Planck Institute for Polymer Research in Mainz, came up with the processes by holding a glass slide over a candle until a deposit of soot was left on the surface. They then coated the soot in a silica shell and heated the glass up to 600 ºC, which causes the black soot to become transparent.
Once the process was complete, they sprayed various oils onto the slide to test the effects of the treatment. What they found was, the oils droplets bounced up and down on the surface.
In addition to glass, the coating also works on aluminum, steel, and copper. The versatility, simplicity, and practicality of the solution makes the idea of smudge-free smartphones, tablets, and laptops a realistic possibility.

source:
Technology Review
via
Engadget