Developers get a second tasting with iOS 4.2 beta 2
0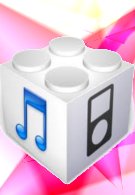 The second serving of iOS
4.2
, beta 2, is now available to developers as it brings forth some improvements over the
first beta version which was released not too long ago
. People who were able to check out the first iOS 4.2 beta experienced some bugs with it, so naturally, it'd be expected for those things to be ironed out with this second beta.
By far, the onset of multitasking for the iPad will easily become adored by many since that's one of the most striking differences between it and the iPhone. Plus, it'll enable owners to become more productive now that they'll be able to jump between multiple apps without the worry of having them completely shut down upon going back to the home screen.
Additionally, iOS 4.2 will also feature AirPlay which will allow you to share content with your iOS device much more easily and AirPrint which will bring you the option of printing stuff. Although developers will undoubtedly get the first crack at this, the final version is still slated for a November release.
via
IntoMobile