Developer suffers major income loss as 9 out of 10 of its game downloads are illegal
32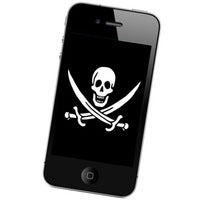 Ever since commercial software hit the mainstream, software piracy has been an issue giving headaches to the many who spend their time and resources building it. Unfortunately for them, it doesn't seem like the problem is going to be resolved anytime soon.
That is the bitter truth that the developers over at GAMEized had to experience first hand after realizing that
9 out of 10 downloads
of their increasingly popular iOS title
FingerKicks
are
pirated
. The $0.99 soccer game has been around for a couple of weeks now, and even though there seem to be over 17,000 active players over at Apple's Game Center, recent download reports show that
less than 1,200 copies of the title have been sold legally
(through Apple's App Store, in other words).
For those not familiar with the matter, jailbreaking your iPhone or iPad lets you download and install pirated apps without the need to pay for them, which appears to be the main reason for
FingerKicks
bringing some underwhelming profit figures to the guys at GAMEized. Making things worse is the fact that Apple does not appear to be doing anything to prevent users who have downloaded pirated games to use its Game Center, according to
FingerKicks
' developers.
What do you think about software piracy? Have you ever taken advantage of it or you have always supported developers by getting their apps legally? Feel free to share your thoughts with us by dropping a comment.
FingerKicks for iOS
[iTunes link]
source:
GAMEized
via
Electricpig