Details about Google's MVNO discovered in unofficial Nexus 6 firmware image
7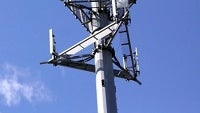 Details about Google's MNVO were discovered in an unofficial
Nexus 6
firmware image. If this leak is legit, the service is currently being referred to by Google as
Project Fi
. This could refer to the Wi-Fi connections that will be used by Google to augment wireless coverage for subscribers. Additionally, the name "Nova" appears in the code found in the firmware, which is a name that Google has used in the past when discussing its wireless service.
The code name Tycho is used for the app that will be used by subscribers to Google's MVNO. With the app, users should be able to track, print or pay their bills, obtain data usage stats and change plans. Google will have customers sign a contract for data, but will apparently credit customers for any contracted data that is left over at the end of the month. In addition, anyone who goes over their data allowance in a given month will be charged the contract rate for each extra GB used. In other words, there are no jacked up overage charges.
Similar to the deal available in Google Voice/Hangouts, calls and texts to any U.S. number are free and subscribers can make low-priced international calls. The code shows that there will be "extras" that Google will charge for and the MVNO will offer shared data plans. Customers will have the opportunity to switch which handset is their primary device by simply clicking on a button.
The code also confirms that T-Mobile and Sprint are the two carriers whose networks will be employed by Google. There is a reference made to Auto Switching, which means that users will probably be always connected to the network with the best signal at a given time. And the Nexus 6 appears to be the only handset that subscribers can pay for using a payment plan. And the code shows that Google intends to use your call history to send you relevant ads on your phone. Nothing terribly shocking there.
We don't know when Google will launch its service, but this leak indicates that it might not be too far in the future.
source:
AndroidPolice