Deal: Grab a refurbished JBL Link 10 portable speaker for just $40 (50% off)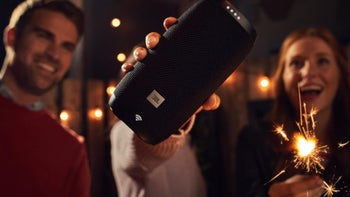 JBL Link 10
is a great piece of technology for its price, but there are certainly many who can't afford one or believe that they should pay less than the full price for such a product. Currently, JBL and other US retailers sell the Bluetooth portable speaker for just 80, but it's price list is $150.
However, if you check out JBL's official seller page on eBay, you'll find the Link 10 up for sale for only $40. The catch is that this is actually a refurbished product, but the advantage is that you'll buy it directly from JBL, so it comes with full warranty.
One other thing that you should know is that the refurbished JBL Link 10 Bluetooth portable speaker doesn't come in original packaging. If you don't mind that, you can grab the black version of JBL's portable speaker for just $40 at the link below.
Keep in mind that this is a voice-activate portable speaker that fully supports
Google Assistant
. Make sure to set it up with the Google Home app on Android before taking advantage of the hands-free voice control functionality.
Also, the JBL Link 10 is waterproof and features Chromecast built-in. According to JBL, the battery should last up to 5 hours of playtime.