Deal: Unlocked Moto G6 drops to just $80 ($170 off) at Best Buy (carrier activation required)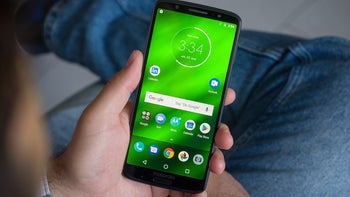 If you're looking for a cheap Android smartphone, Motorola has a couple of phones that can be bought for less than $100 when they're on sale. With a little bit of luck, you can even purchase a mid-range model rather than an entry-level one, but you'll have to make some compromises.
Motorola's
Moto G6 is an exceptional device
that usually sells for $250, but if you don't mind activating the phone with a certain carrier, you can get one today for just $80. There's a catch though, as you can only activate the phone on Sprint for the maximum discount, any other choice will result in a higher price.
For example, getting the
Moto G6
with Verizon means you'll have to pay $130 while activating the phone on AT&T's network will allow you to buy the phone for $200. Both offers are inferior to Sprint's, but in the end, it depends on how much of a compromise you want to make.
Keep in mind that the phone comes unlocked and packs just 32GB expandable storage. A 64GB model is on sale at Best Buy for $170 ($150 off), but it requires carrier activation. The 32GB version is available in either Black or Oyster Blush, whereas the more expensive model comes in Black only.