Deal: Pre-paid iPhone SE 32GB is a no-brainer at $70 (refurbished)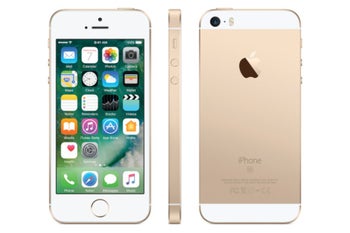 Apple has
brought back the iPhone SE
, after announcing back in September that it will no longer sell the smartphone. Even better, Apple fans can buy the iPhone SE $100 cheaper than the list price.
However, if you can't afford a brand new
iPhone SE
, which is now available at Apple for $250,
Walmart has you covered
. You can buy a refurbished iPhone SE for just $70, although this is a pre-paid device that must be activated with Total Wireless.
The
iPhone SE
is usually available in four colors – Gold, Gray, Rose Gold, and Silver, but the last two versions are sold out at Walmart. Keep in mind that you'll only get a 90-day warranty to the refurbished iPhone SE sold at Walmart.
To activate your newly purchased
Apple iPhone SE
with Total Wireless, you'll have to visit the carrier's online website or call customer care support center from another phone.