Deal: 32GB Google Nexus 5 priced at just $140
6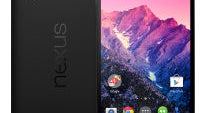 If you're looking for a reliable Android smartphone but don't have too much cash on hand, then we've stumbled upon the perfect deal for you. A manufacturer-certified refurbished original
Google Nexus 5
with 32GB of integrated storage can be currently had for just $139.99.
For a limited time, Daily Steals is pricing the 32GB Google Nexus 5 at $139.99 for the black version, and at $159.99 for the white version. The model available at this price is the LG D820, which is the North American GSM variant of the handset. As such, the phone will work on GSM carriers such as AT&T and T-Mobile, but not with Sprint or Verizon.
Although it launched all the way back in late 2013, the Google Nexus 5 remains a capable Android smartphone to this day. The raw specs include a 5-inch IPS LCD display running at 1080 by 1920 pixels, a Qualcomm Snapdragon 800 chipset with 2GB of RAM, an 8MP primary camera, a 1.3MP secondary shooter, as well as a 2300mAh battery.
On the software side, the LG-made Google Nexus 5 was launched with Android 4.4 KitKat on board, but the device has since been updated all the way up to Android 6.0 Marshmallow. Although Google has not published an Android N Developer Preview image file for the Nexus 5, there's evidence to suggest that the handset will get the commercial version of Android N later in the year.
Although these specs are not impressive when taking current-generation flagship smartphones as a benchmark, the Google Nexus 5 is still better than entry-level Android smartphones priced at around the $150 mark. The only downside to this deal is that the handset is refurbished, and not brand-new, although some will probably be willing to live with this drawback.
What do you guys think of this deal? Is $140 a good price for the Google Nexus 5?