Dater iPhone tweak adds ability to date and time stamp photos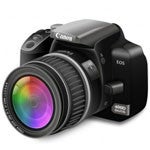 One of the things that the iOS camera app is missing, is the ability to date and time stamp a photo. Dater, a new Cydia tweak available now, allows jailbroken iOS devices to add a date and time info to photos taken with the the stock camera app.
Seen in the photo below, Dater puts the date and time stamp at the bottom of the image when scrolling through the Apple photo gallery. The user can also press and hold on a photo, and see detailed date and time info from the photo. One important note is that contrary to the app's name implication, it doesn't place an actual time or date stamp on the photo that would be viewable when looking at the photo on a computer.
Dater is available on iPad and iPhone in the Cydia store for $0.99. The device must be jailbroken to use this tweak. Let us know if you use the tweak and if you think it's useful.
source:
Redmond Pie