DOJ says warrantless cell phone tracking should remain or law enforcement can be "crippled"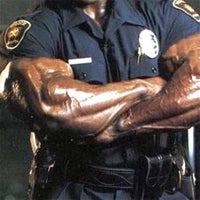 The neverending battle between law enforcement and citizens' right to privacy, as outlined by the Fourth, is reaching crisis levels when it comes to cell phones. Not only can today's smartphones host a lot of your personal communications and data, but they also disclose your location with an alarming level of punctuality at all times when they are on.
At a recent Congressional panel, Department of Justice representative argued that outlawing cell phone tracking without a warrant, like GPS device tracking before it, would "cripple" prosecutors and law enforcement. The authorities are using this grey area now to easily obtain info from carriers without having to go through the warrant hassles for a GPS tracking device.
Greg Nojeim, who is a senior counsel at the Center for Democracy and Technology, told the same panel that "
not one justice accepted the Department of Justice's argument in that [GPS] case. It got zero votes. We're all here, the criminals are not taking over the country.
"
Carriers have dedicated departments for cell phone tracking data collection and even issued manuals for law enforcement officials, detailing what data is stored and for how long, and outlining their pricing list should the police request this info. It can range from a couple of hundred bucks to track a suspect's location at any time, to more than $2, 000 for full-blown wiretapping of messages and conversations.
AT&T, for example, keeps your tower info indefinitely, Verizon for one "rolling" year, and Sprint for 18-24 months, and there are similar procedures for text messages. T-Mobile charges $150 for an hour's worth of info what phone number was close to which towers, Verizon rakes in $30-$60 for 15 minutes, whereas AT&T likely charges $75 an hour with two to four hours minimum.
The Gilbert, AZ police department went even further than paying carriers by the minute or hour for location surveillance, and built their own tracking equipment to save on these charges, for the cool sum of $244, 195.
Watch the video below of the Congressional panel hearings the other day, which is pretty telling about what's at stake for carriers and law enforcement should the warrantless cell phone tracking practice be banned.