Warrantless cell phone searches authorized to some degree
20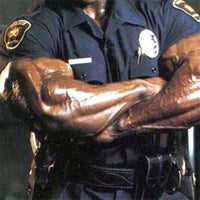 If you are detained by law enforcement, do they have the right to search your digital property? This question has been answered yes – in some capacity. Today, a U.S. federal appeals court ruled that police officers could search through a suspect's cell phone to obtain numbers without a warrant.
The case stems from a drug bust in Indiana. After the suspects were apprehended, police searched cell phones recovered from the scene and used the numbers to take down a drug ring. The judges on the appeal court panel determined that this action was akin to getting address and phone numbers from a pocket diary, but cautioned that any other type of warrantless search of electronic devices would cross the line.
Judge Richard Posner wrote in the court's decision, "
Lurking behind this issue is the question whether and when a laptop or desktop computer, tablet, or other type of computer (whether called a 'computer' or not) can be searched without a warrant.
"
While the overall issue cannot be answered with this one case, this is definitely an important issue to keep on the radar and just one more reason to password protect your devices.
source:
VentureBeat