Custom recovery TWRP now available for the OnePlus X (all versions)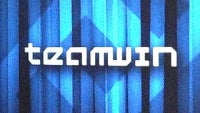 If terms such as recovery, rooting, ROMs, flashing, and so on mean little or nothing at all to you, it's quite likely that you're in the wrong place. If they do, however, and you're rocking (or hoping to soon rock) a
OnePlus X
, here's some good news: Team Win's legendary custom recovery, TWRP, is now available for all models of the X.
Among the usual set of features available with TWRP — flashing, mounting, wiping, backup, etc — the latest version of the custom recovery includes a nifty set of code that will prevent certain devices (including the X, we take it) from knowing that you've messed around with the system. In result, you should (theoretically) continue getting over-the-air updates as if nothing happened. Obviously, it's much more complicated than that, and you can read up on the full — and quite technical — explanation at the source.
Installing a custom recovery onto an Android device allows you to easily flash (install) third-party software, including custom operating systems (ROMs) and any and all kinds of miscellaneous mods. Keep in mind that in many cases, doing so will void your warranty and sometimes even prevent you from getting future updates.