CurbTXT service in San Francisco allows you to text car owners via license plate
1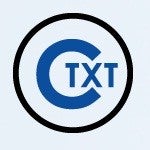 San Francisco is a neat city, but if you have ever driven there you know there are some unique challenges with traffic, driving and parking. Parking is notoriously difficult, and if you do not park the correct way, especially on a hill, expect to get a hefty parking ticket.
Those challenges are compounded by specific parking zones, permit zones, literal bumper-to-bumper parking, street cleaning days and of course, some people's inability to park to begin with (we won't even get into driving).
CurbTXT is a service that allows you to text a vehicle owner by using their license plate and is designed with the good Samaritan in mind. Did you notice that someone forgot to curb their wheels on the hill? Is a car blocking part of a driveway? Is the meter-maid working their way up the block? If you see a CurbTXT sticker near the rear license plate, you can send a message to that person and give the vehicle owner a head's up.
One feature that is nice is that texts are sent via CurbTXT's gateway number, so cell phone numbers are kept private. The caveat with that is that it is meant to be a one-way message, though if you wanted to include your contact information you could do that. CurbTXT will also investigate any abuses to the service if you receive inappropriate messages.
The service is free, and community based, so the more people that sign up, the more people will hopefully look out for one another (like a warning to prevent a ticket or tow away). If it generates enough interest, we know of plenty of other cities where service will shine. Because it interacts using basic SMS, there is no need to download an app, or even own a smartphone. It is a handy way to let people know if their parking is…less than stellar.
sources:
CurbTXT
via
CNET